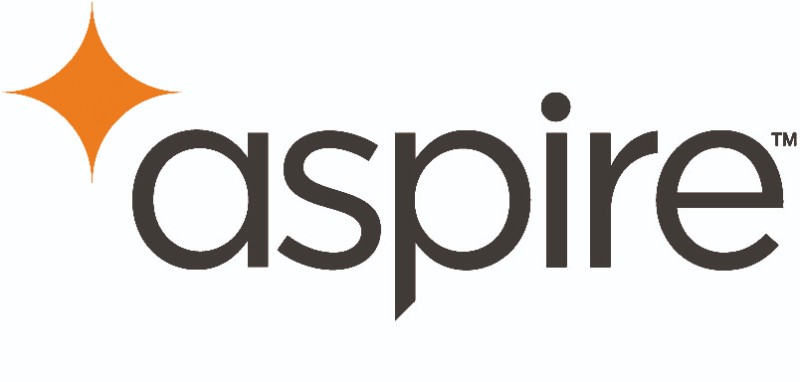 The 2022 Aspire Merlin Rocket National Championships are being held against the beautiful backdrop of St Michael's Mount, in the crystal-clear waters of Mount's Bay, and just off the sandy beaches of Cornwall. 64 Merlin Rockets will be making their way down the A30 headed for sun, sailing, and a packed array of super socials. With a week to go before the race that the fleet have been tuning up for all year, it is now time to see who is in the running.
Last year's winners in the main event of the week, Fran Gifford and Tim Fells, will have a target on their backs going into the one-race showdown. Always fast and often in the right direction, they will be the ones to watch. The competitiveness of the fleet has seen a number of Olympians and aspiring Olympians (and other Weymouth residents) join in the fun – the most recent of these was Faye Chatterton (sailing with Caroline Croft) who are on quite the run of form after a 5th placed finish at Salcombe and will be looking to challenge for the trophy. Coaches and ex-pros also flock to the fleet, Ian Martin sailing with brother Chris in their parents' machinery will be seeing whether a "marginal gains" philosophy can guide them to the front. Rupert White will be another Olympic circuit name to watch, crewed by the sure-footed Will Henderson.
The unique challenges and competition within the Merlin Rocket fleet often attracts national champions and top sailors from other classes, with a few sailors hot footing it from the Scorpion nationals in "nearer Cornwall" the week before. Rachael Gray will be one of these, expect her and Tom Gillard's fitness levels to be at the top of their game after a few consecutive weeks of hiking. Sibling duo Nigel Wakefield/Sarah Richards will bring Lark and Firefly expertise across-boats, as well as number of national championship titles between them.
A surprise from the younger ranks can never be discounted – with a few juniors and future stars making their way through who can be quick in all sorts of conditions. Watch out for the younger members of the Gifford Family, Rory and James, to challenge their more established family members.
A few of the teams entered into the event may somehow, inexplicably, choose to not participate in the main event - the Crews Race - and instead save their efforts for the clearly less prestigious Merlin Rocket National Championships, fought over 9 races and 5 days. Defending champions Stu Bithell and Tom Pygall will be looking to make it a double by repeating their super consistent low-scoring strategy of last year, but we expect them to be suitably challenged by the depth of the fleet.
Tom Gillard and Rachael Gray will be firing on all cylinders after their Salcombe success, and will be looking to take this pedigree out onto the open water. Longstanding Merlin expert Taxi Davis will be teaming up with Jack Holden this year, and they will be expected to put their best sailing together to challenge for the title. James Goss and Chris White have been getting quicker all year, and have previous form with race wins at both Salcombe and last year's nationals. Watch out for Caroline and Faye, as well as potential light wind chargers in Matt Biggs and Beka Jones. Past national champions Mike and Jane Calvert will also be looking to ride the post-Salcombe confidence wave as they look to post yet another top result in the West Country.
The list of potential challengers does go on, with Tim Saxton and Mary Henderson known to perform well in a straight line (just don't ask them about shifts, hills or corners!), and Simon Potts will be looking to continue his string of good results at sea, this week sailing with Charlotte Fildes. Chris Jennings/Pete Nicholson are known to show a turn of pace out at sea too.
The beauty of the nationals extends not just into who can seal the top places, but also the battles which continue throughout the fleet. With the fleet split into Platinum, Gold, Silver and Bronze, each division races together but has intra-group battles to play for. In the Gold Fleet, Will Warren and Megan Pascoe will be ones to watch out for, but this one will be hard to call given the strength in depth they are up against. The Silver Fleet could be headed by Mark Stockbridge/James Gifford (hot off placing 2nd in a Salcombe race), or Mark Barwell/Lou Johnson, or any of the other silver surfers. Bronze fleet machines Geoff and Helen Kimber will be looking to perform in their new boat, but should watch out for complacency against the challenging pack. One more battle worth mentioning, will be the one between John Turner/Richard Parslow and their brand new boat. There is no doubting that she looks fantastic, but using the nationals as sea trials for a new ship has historically gone one of two ways – glorious success, or many evenings in the boat park sorting through teething issues.
Part of the attraction of a nationals is that everyone comes with their own story, and their own personal goals to look forward to. Some are eying the win, some are looking for the best ice cream in Marazion, and all of us want to relax with friends in the clubhouse after a long day watching a West Coast sunset.
Entry is open, and with a few big names are still to enter, it's not too late to see you there too!
Mounts Bay Sailing Club is host to the Aspire Merlin Rocket National Championships from 31st July to 4th August. Entries can be made via the MROA website here.
---