News / Notice of AGM 2022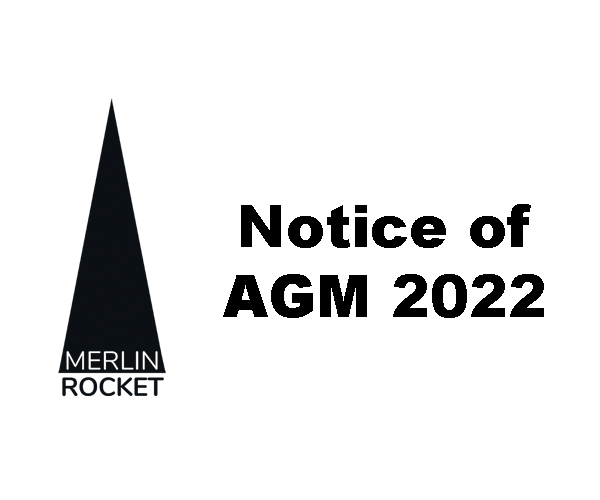 The Annual General Meeting of the Merlin Rocket Owners' Association will be held at Salcombe Yacht Club and on ZOOM, on Saturday 2nd July 2022 starting immediately after the briefing for Salcombe Week, no earlier than 1830hrs.
The Agenda for the meeting and the accounts for the year ending 31st December 2021 will be published in the summer issue of the magazine. Please note that any resolution to be moved at the AGM must be sent to the Honorary Secretary, to arrive by 29th April 2022. For further details, please refer to the Owners' Association Rules.
The following committee vacancies are to be filled and voted on by members at the AGM. Should a Full or Associate Member wish to their name forward for one of these roles, please message the Honorary Secretary with details of the role applied for, plus a proposer and seconder (who must be full members of the Association):
Honorary Secretary
Honorary Keeper of Class Records
Treasurer
Role descriptions can be found in the Association Rules or by hovering over the relevant role on the committee page. In addition to the above committee roles, we're seeking a webmaster to support the committee and would welcome any willing volunteers.
We look forward to welcoming you to this AGM either physically at SYC or virtually via ZOOM.
Chris Kilsby
MROA Chair
---

Owners Association
Developed & Supported by YorkSoft Ltd
Contact
Merlin Rocket Owners Association
Secretary