News / MROA - January update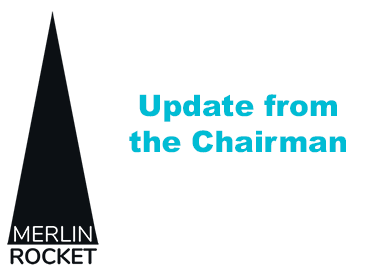 MROA Members,
I hope that you are well and safe in Lockdown number 3. It feels a little never-ending at the moment but here's hoping for a little more normality to allow us to get back in our Merlin Rockets this spring. Oh how good that will feel!
I took over from Martin Smith as MROA Chair in the summer and I wanted to keep you informed on progress and plans for the 2021 season. As always, feedback from our membership is really important; If you think having occasional updates is a good thing, please let me know.
We had our last committee meeting in December and were delighted to co-opt Sophie Mackley to the committee as Hon Sec, with her being voted into the position (I hope) at the next General Meeting. We also welcomed David Downs, Stuart Bates, Ben Jones and Dan Alsop onto the Merlin Rocket Rules Sub-Committee. The sub-committee met recently, and I understand progress is being made and plans drawn up. I am sure they'll update you shortly in a separate post.
The 2021 Silver Tiller, Vintage, Thames, Midland Series', training and Championships have now gone to print into the magazine and also onto the website and I'm really excited to see the range of events being planned across the UK. I think Caroline Croft has done a great job in listening to feedback from the CraftInsure Silver Tiller questionnaire and acting on this for the 2021 season, with a few different venues being put into the upcoming season to keep things varied. I hope to see as many of you as possible at Merlin Rocket events in 2021.
A few words from Caroline Croft, our Silver Tiller Coordinator:
'Whilst organising the Silver Tiller for 2021, COVID was very much at the forefront of my mind. The events have been spread out so that if the start of the season is disrupted, we would still have enough events in the latter part of the season to complete a series. One positive is that many clubs have run racing successfully with various restrictions in place to keep sailors and volunteers safe over the last twelve months, so as a whole we are better prepared than this time last year. However, with the current situation (which changes regularly) we may still be limited on what we can run and there may be restrictions on the number of entries etc, depending on what each club deems appropriate at the time of the event. We will do our best to keep you up-to-date via the normal communication channels and hopefully we'll be able to see you on the water soon'
And from Stuart Jenkins about the Thames and Vintage DeMay series':
'In 2020 we successfully ran the Thames & Vintage DeMay Series' working within the COVID19 Government Guidelines at the time. In 2021 we have again spread the events throughout the year to give us the best chance of completing both series'. We have a wide variety of events on tidal & non-tidal rivers and lakes planned. In 2020 to bolster numbers, we have offered clubs the opportunity to host combined Vintage and Thames Series Events on one day. With the success of this format we will continue to offer this and other formats to club's in 2021 to ensure events are well attended. God willing, I hope we have fantastic season sailing Merlin Rockets of all types and I look forward to seeing you at Vintage and Thames events over the next few months.'
The Aspire Merlin Rocket National Championships are to be held at East Lothian Yacht Club (https://www.elyc.org.uk/MerlinRockets2021) in North Berwick between the 15th and 19th of August 2021 and is sure to be a great event (our 75th Merlin Rocket National Championships). Chris Martin (Champs Coordinator) has been working hard to put together a programme which has as much flexibility in it as possible, and we are 'full steam ahead' to ensure it will be a great Championships for the whole fleet. We've now got our accommodation booked (there are lots of good options) and registration will be opening imminently. Chris will be giving an update shortly. Thanks to Andy 'Taxi' Davis and Nick Craig for your words in the recent mag about the venue and what we can expect:
'Well worth a visit for a family holiday… I've had some of my best sails out of North Berwick, with big rolling waves making the downwind rides long and adrenaline packed, and the upwind relatively unpainful with smooth waves rather than Chop' Nick Craig.
'East Lothian Sailing Club are a friendly bunch and put great effort into making you feel welcome… The sailing area is superb' Andy (Taxi) Davis.
A new MROA website is coming, with much more functionality and information to keep you all up to date and to ensure that information such as the yearbook is available digitally. Many thanks to Lou Johnson for spearheading this, and to Tim Harridge, Caroline Croft and Pat Blake for your hard work!
I can't tell you how excited I am to get back into a Merlin Rocket in 2021. It'll be lovely. Until then, take care, boat bimble, and perhaps watch some Vendee Globe and the Prada Cup.
All the best,
Chris Kilsby, MROA Chair
---