Write-up
The forecast for the Craftinsure Silver Tiller at Starcross Yacht Club on 11/12 May looked promising for a great weekend's sailing with F3 NW'ly for Sat, but a lighter veering F2, round to SE'ly for the Sunday. Not the biggest range of tide which allowed for more options, but also got the travellers out of bed early on the Saturday to come and join in the fun. Several teams from Midland/Blithfield and Lymington, together with a few other welcome visitors joined the Starcross home fleet boats for the weekend which made enough to keep things interesting through the fleet, while not stressing out the race team too much.
Saturday's racing was set opposite the club, with the leeward mark off the Lympstone moorings. Three Port hand P courses were the order of the day of approx. 45 mins each. Although the sun was out for the majority of the time, the odd cloud made the solid F3 feel a bit chilly between races. Three clean starts all had a few degrees of Port bias, but not enough to attract enough attention to warrant Black flag starts. Going left generally paid off to hook into the lift, but not every time, just to keep everyone on their toes. Awesome 3 sail reaches tested some of the crew's boat handling, as taking too long on hoisting and gybing, or losing too much height, meant struggling to make the marks. The run also challenged as gybe early against more tide and hope you got some pressure to soak you down or extend to less tide and protect the starboard lay but risk those getting pressure coming over you.
Race 1. Matt Biggs & Beka Jones hit their stride and looked frighteningly quick at times when the 'on' switch was found, especially offwind.
Race 2. The Calverts (Mike and Jane) found their groove in race 2 to take the win. Biggs & Jones, Fran Gifford & Officer guy Fillmore and James Wells Nicki Bass finished the final beat with a close covering exercise with Wells & Bass just staying in front.
Race 3. Wells & Bass had a good battle with Richard Cain & Oliver Turner; Wells & Bass edging it upwind and Cain & Turner coming back at them downwind. Place changing even on the final upwind resulting in a Wells & Bass win. Four Wooden boats made the weekend, with Matt Smith & Jared Lewis in 3442 putting together a decent series with their highlight being 5th in race 3.
A very welcome free beer awaited weary but very happy sailors as they hit the shore. The pair of Wells & Bass were left grinning and bemused by a very productive day on the water as overnight leaders! A relaxed afternoon was had refuelling, chatting and boat bimbling, all with a beer in hand. The evening brought homemade casserole that was enjoyed in the clubhouse followed by enough desert they could eat no more! A trip to the pub (some still struggling to find their way up the 'beat'; Just keep the river on your right!) resulted in a slightly longer walk for some and the newfound knowledge that bikes with three riders on generally end up in the hedge. Fran kept us amused with her recount of how to teach your RS800 crew at the start of a tight reach, "put the thingy under the thingy!" Obvious isn't it?!
Sunday dawned calm with glorious sunshine which after a cool night in the tent certainly warmed you through. Those in tents were envious of those in the camper vans, until one set of occupants managed to lock themselves out (naming no one, 3537). Sailing wasn't looking likely early on, but by 10am patches of SE'ly breeze were coming up from Exmouth, together with the tide. Cooked breakfast rolls and coffee were in demand as the breeze went from patchy to complete. The sailing area was set 1/2mile downriver towards Exmouth with the channel allowing a decent length windward/leeward course to be set. Again, generally the left was paying, but you had to keep in the pressure. Cain & Turner disproving the theory a couple of times by hitting the right.
Race 4. Wall to wall sunshine and building F2- F3. Wells & Bass got a bit too excited at the pressure producing the only individual recall of the weekend. Gifford & Officer Fillmore had a great first beat to round first, but it was the Calvert who pulled through and were back to business as usual winning in perfect conditions for them, sealing overall with a race to spare.
Race 5. Finally the Merlins got in the groove and the Black flag came out as everyone pushed for that final extra for a good result. Mark Elkington & Sarah Roberts were also pushing the limits at the top mark coming in on Port resulting in rather a lot of shouting. But it was the Calverts again, untroubled, who sealed another win.
Results
· Becci Wigley on behalf of Andrew Gardiner collected the Auction Spinnaker poles and launch system very generously donated by TMS.
· Team Starcross would like to thank Olly Turner and his company, HeadTurner, for sponsoring and providing prize mugs for the event.
· MROA Chairman Martin Smith and Karen Beston collected the Endeavour cups for completing all races.
· John Cooper and Becci Wigley collected the Bronze fleet cups.
· Richard Cain (AKA Uncle Figgy) and Olly 'Guns' Turner picked up 5th.
· Fran Gifford with Guy Fillmore collected 4th.
· James Wells and Nikki Bass collected Silver fleet and 3rd.
· Matt Biggs and Beka Jones bagged 2nd.
· Mike & Jane Calvert won overall.
· A special thank you must also go to the very generous Exe Sails who donated a brand-new Jib. This was drawn 'out of the hat' with Sarah Richards a very happy recipient.
A big thank you to all the helpers at Starcross who made this a fab event. And thanks to all the visitors; we enjoyed your company and look forward to welcoming you again next year. The Silver Tiller in 2019 is sponsored by Craftinsure with Magic Marine as the class clothing partner offering members of the MROA 15% off – see the class magazine for more details.
Results
https://www.starcrossyc.org.uk/clubManager/documents/open_meeting/merlin19_2019/starcross_merlin_open_results_2019.pdf?fbclid=IwAR35Y8nDcsJ24SZ4BG5s78tjlrqFX1kMtVSCGB-viO8-9muWMUcaMilVX_w
Photos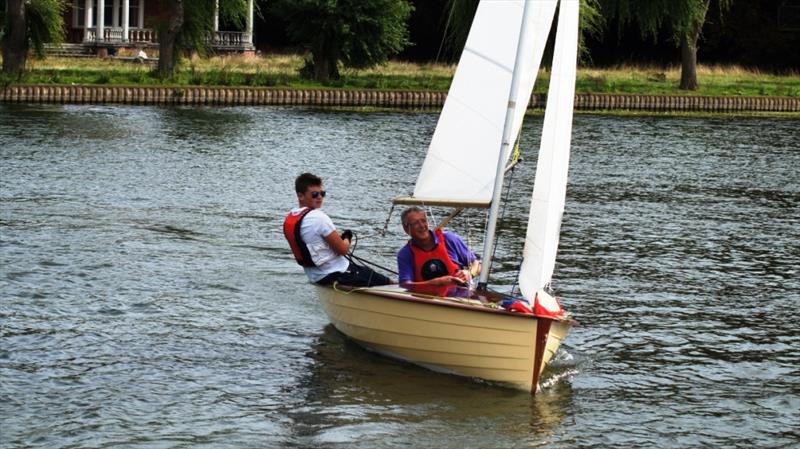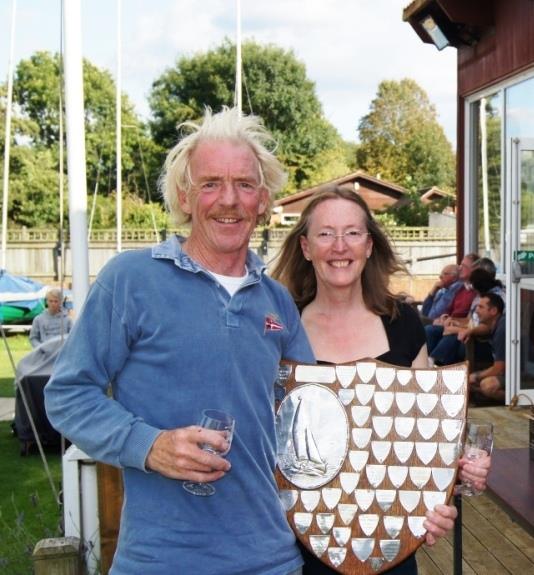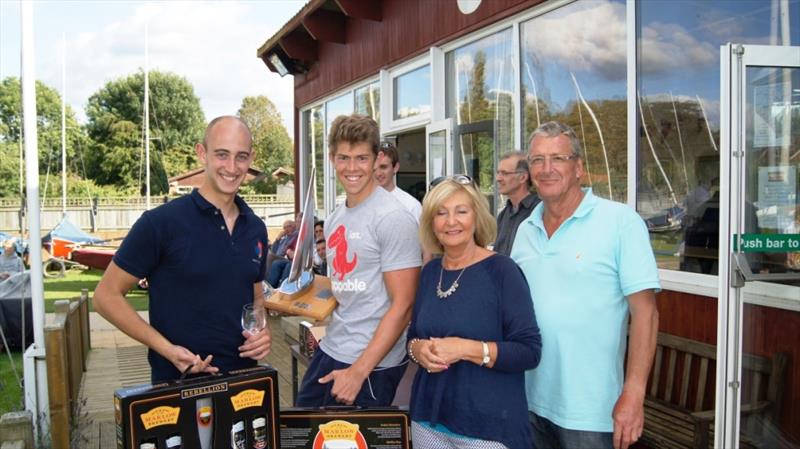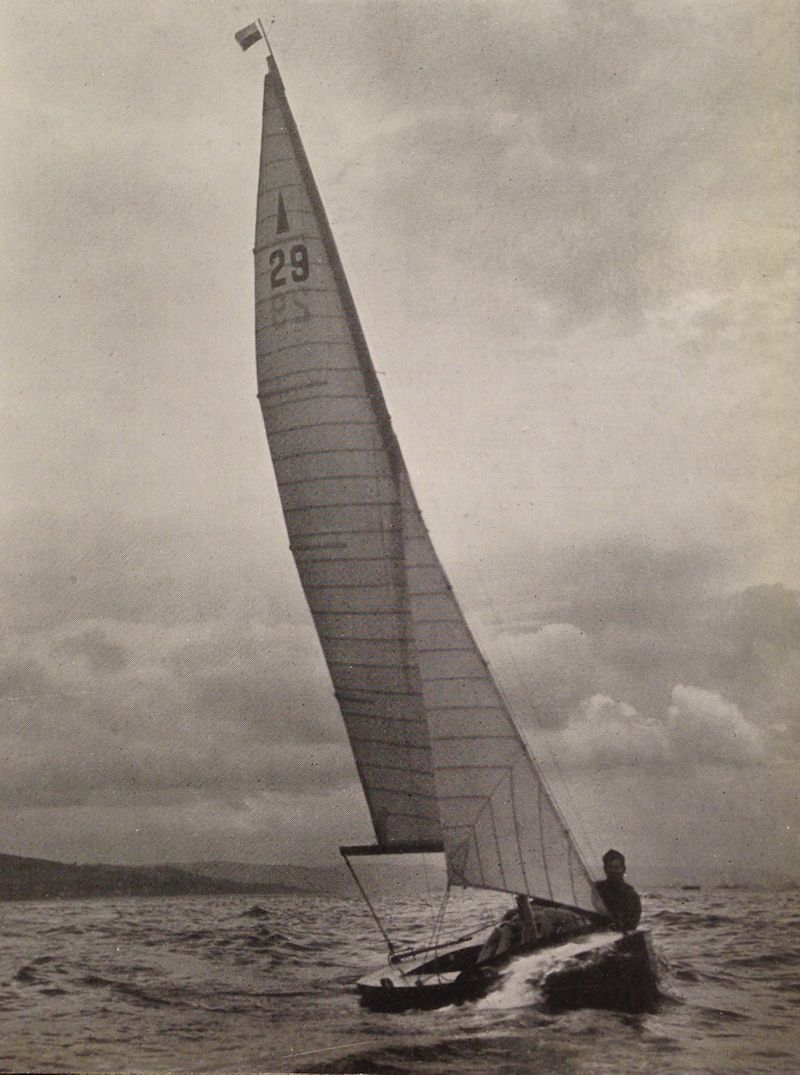 View All...