Write-up
Merlin Rockets' Downriver Open at Ranelagh Sailing Club – Saturday 11th November 2017
Saturday 11th November saw 17 merlin rockets arrive on Putney Embankment for the final Merlin Rocket event of the year, being the culmination of the Thames Series, held as a downriver race, from Putney to Battersea, hosted by Ranelagh Sailing Club. As ever, bacon rolls and free teas and coffees made the world seem a better place and veteran rowers in baggy lycra got their boats out of the river to make way for the spectacle that was about to unfold. Commodore Brian Clarke briefed those ready to be briefed about going under bridges, strong tides, and rounding the one mark of the course in the right direction.
Often the most challenging part of sailing at Ranelagh is remaining uptide of the start line pre-start but not so far uptide that you don't start anywhere near it. After some reasonably random sound signals and flag flying, the race got underway, with the fleet as usual allowing the local not hotshot to lead the way. Frances Gifford and Sophie Mackley had the honour of sailing the very beautiful Diabolo, number 214, built in 1950something. Owner, Nick Price had kindly indicated that there was no pressure despite the fact Diabolo had won the Silver Tiller series in '52 and '53. There's always pressure at Ranelagh, the members don't really like to see the interlopers take the trophies away, but we do smile with good grace when they do. Sort of.
So the dream team that back in the day had promised so much but delivered so little, led the way under the bridges. John and Olivia Bell, with their sights on the overall Thames Series trophy were neck and neck in their wide Winder, John muttering under his breath about bringing the wrong boat, but keeping it trickling along nicely. Martin Hunter and Oliver Meadowcroft in 774 sniddled their way around the rest of the fleet to be vying for the lead, and in fact in the lead as we rounded the buoy that had been dropped by local legends Christopher Edwards and Nick Price.
Dropping the buoy may not sound like the most challenging of tasks, but for a Ranelagh downriver race, timing is everything with the ultimate goal being to drop it as the tide goes slack (which is brief), facilitating minimal struggle against the last of the ebb on the way home. And on Saturday this was achieved to absolute perfection. But for the couple of minutes after the rounding the fleet did compress, with Pat and Jilly Blake appearing to have made the best of it in the more middle-ish part of the river. Spinnakers were seen at this point (not for the first time – they had been hoisted and quickly dropped a couple of times on the way down by those unfamiliar with light wind river sailing with the tide under you – it generally blows back in your face), but didn't really work that well, albeit less badly than the first few times they'd been allowed out of their chutes.
In the end Hunter and Meadowcroft extracted themselves from a tussle with Gifford and Mackley and held on for a comfortable win. Jon Gorringe and Mark Oakey won the almighty battle for third, followed by true Ranelagh regulars, Duncan and Harriet Salmon, and Pat and Jilly Blake.
This gave Martin Hunter the 2017 Thames Series, John and Olivia's challenge having ended in an almost respectable 7th place finish. Third was Jeremy Deacon with a couple of crews, and new to the Thames Series in fourth were John Cooper and Becci Wigley from Lymington Town. They challenged themselves four times on the Thames, only sometimes looking particularly challenged.
Its true to say it wasn't the windiest race, but some of the people definitely enjoyed it some of the time. Others commented on not having sailed under moving trains before. Everyone sat down for a feast cooked by the commodore, who resembles the bloke out of Local Hero for many reasons, but mainly that he's the caterer, the briefer, goes racing and then also happens to be the barman. A mere coincidence that he's also Scottish.
Thanks to all the visitors for coming along again, particularly those from Lymington, Parkstone, Cambridge, Hampton, Thames, Wembley, Cookham and Chichester. We like visitors at Ranelagh and we particularly like visiting Merlin Rockets. Two more Merlin Opens again next year and we hope to welcome lots more. It is almost always very good.
Results
Results:
1st 774 Martin Hunter and Oliver Meadowcroft
2nd 214 Frances Gifford and Sophie Mackley
3rd 3754 Jon Gorringe and Mark Oakey
4th 3702 Duncan Salmon and Harriet Salmon
5th 3740 Pat Blake and Jilly Blake
6th 3560 Stuart Jenkins and Lucy Penwarden
7th 3652 John Bell and Olivia Bell
8th 3732 John Cooper and Becci Wigley
9th 3784 Tony Johnson and Louise Johnson
10th 3585 John Fildes and Charlotte Fildes
11th 2444 Thomas Stolper and Sonia Stolper
12th 3582 Martin Wollny and Natalia Wollny
13th 3766 Andy Dalby and James Dalby
14th 1596 Ben Marshall and Sel Shah
15th 3073 Pierre Dunoyer and Guillaume Mouscadet
16th 3675 David Croft and Michael Janowicz
17th 3106 Brian Clarke and Charles Brand
Overall Thames Series Results
1st 774 Martin Hunter and Margaretha Herman/Oliver Meadowcroft
2nd 3652/1201 John Bell and Olivia Bell
3rd 3686/3165 Jeremy Deacon and Andy Johnstone/Michael Janowicz
4th 3632 John Cooper and Becci Wigley
Photos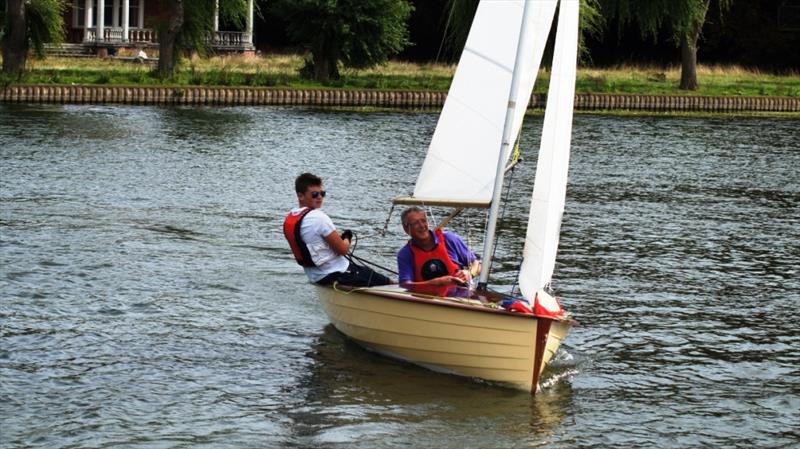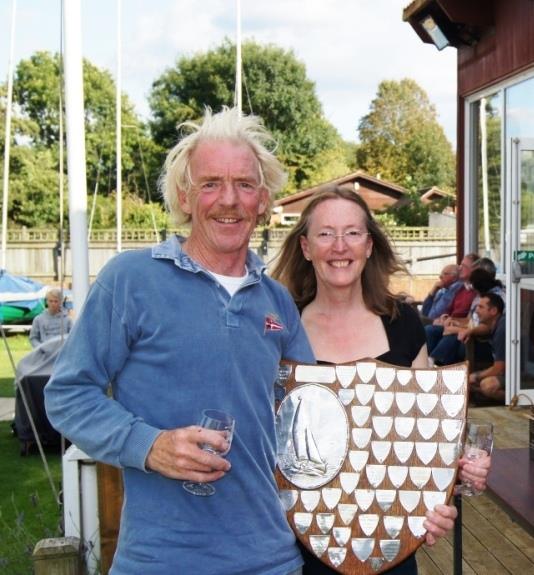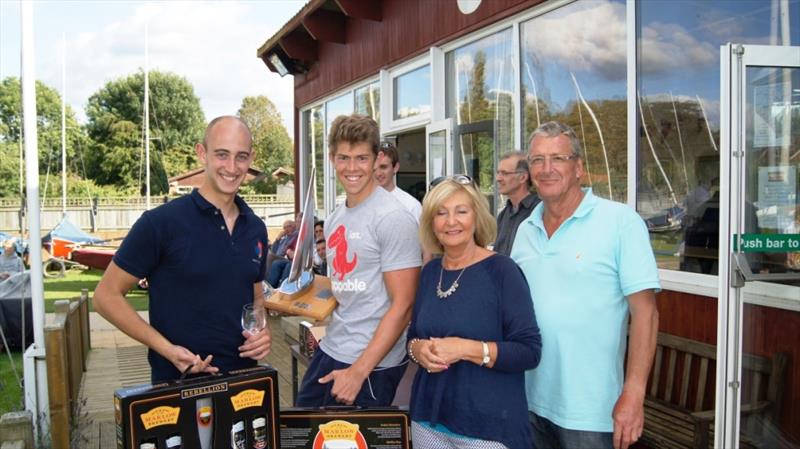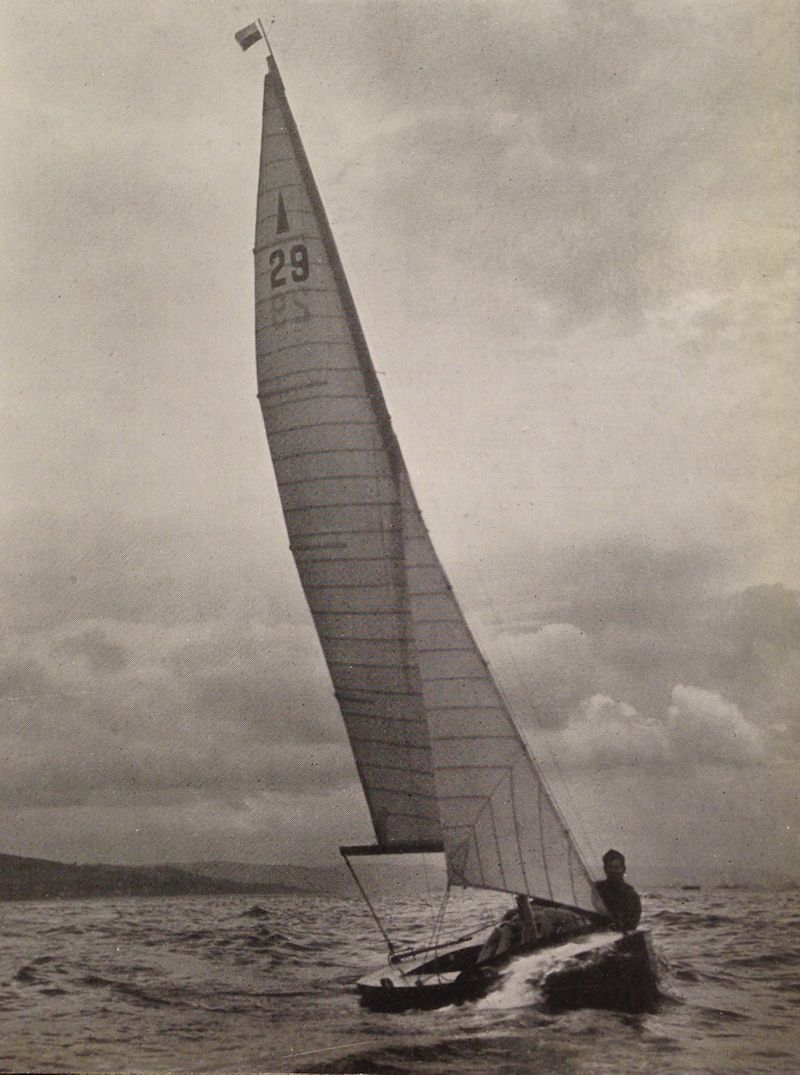 View All...