Write-up
Over the weekend of 14th and 15th October 2017 Hampton Sailing Club hosted their annual Merlin Rocket Open Weekend on the River Thames near Hampton Court. Visitors from Hunts SC, Upper Thames SC, Queen Mary Reservoir SC, Goring SC & Maidenhead SC bolstered the home fleet.

Saturday

Saturday saw twelve (12) Vintage Merlin Rockets compete in the last event of the season in the De May Series. The De May series is a National Merlin Event for boats and designs over thirty years old. This series is run with a handicap system for evenly matched racing.

The competitors and visitors were given a traditional warm welcome from Hampton Sailing Club. The welcome was top off with a 5 - 8 knot breeze from the SW supported by tea and bacon rolls as crews completed their entry forms.

It was good to see Mike Liggett from Hunts SC venture back to Hampton after many years away. He was a member of Hampton in 1957 where he learnt to sail Cadets and Merlins. Sophie Peerless (13 years old) sailed in a Merlin for the first and was introduced to the joy of sailing spinnaker dinghies.

Race 1

From the start racing was fierce. With boats changing positions constantly. After lap one four boats broke free of the pack. These four, John & Olivia Bell in 1201, Simon Girven & Claudia Wheeler in 1631; Hywel Perkins & Lucy Penwarden in 3347 and Stuart Jenkins & Sophie Peerless in 3560, continued to have close racing right up to the finish. John & Olivia took first place with Stuart & Sophie 2nd, Simon & Claudia 3rd & Hywel & Lucy 4th.

Race 2

Martin Hunter and Phil Dalby and their respective crews joined the fleet for the second race. Phil Dalby & Susannah Bell in 1761 took an early lead chased by the rest of the fleet. Four boats broke away from the fleet once more. This time it was Phil & Susannah, John & Olivia, Martin & Margaretha and Stuart & Sophie. Amongst these four racing was close which resulted in a dispute between Martin & Phil over water around a mark and a protest which saw Phil retire from the race. The final positions were John & Olivia 1st, Martin & Margaretha 2nd, Stuart & Sophie 3nd, Hywel & Lucy 4th.

Race 3



John & Olivia had already won the event but clearly intended to make it a clean sweep. The first two laps saw a number of different helms in the top three positions but once more four boats battled it out for the majority of the race with John & Olivia 1st, Martin & Margaretha 2nd, Stuart & Sophie 3rd & Phil & Susannah 4th.

Saturday night saw forty competitors and members sit down for a Club Merlin Curry organised by Nicky Page. The beer flowed until the sailors moved on to the traditional 'Dark & Stormy' rounds which finished late into the evening! A very well organised and enjoyable evening was had by all.
Results
Overall Vintage Results
1st 1201 Grand Teton - John & Olivia Bell
2nd 774 Quiver - Martin Hunter & Margaretha Herman
3rd 3560 Luka - Stuart Jenkins & Sophie Peerless
4th 3347 Elusive - Hywel Bowen-Perkins & Lucy Penwarden.
De May Vintage Series 2017 Results
Ben Marshall who jointly organises the Vintage De May Series with Mervyn Allen announced the prize winners for the De May Series 2017.
De May Trophy
1st 774 Martin Hunter & Margaretha Herman Upper Thames SC
2nd 1596/1939 Sel Shah & Ben Marshall Thames SC
3rd 2040 Richard & Alex Pausey Upper Thames SC
4th 578/3560 Stuart Jenkins & Nicola Scaddan Hampton SC
5th 1939 Jon Cowper & Mike Liggett Hunts SC
Octagon Trophy - presented to the Vintage Wing by Hampton SC for the 1st Vintage Merlin over the line prior to handicap adjustment.
1st 774 Martin Hunter & Margaretha Herman Upper Thames SC
Individual awards
Best Newcomer - 235/1136 - Tim Metcalfe Tamesis SC
Boat in Most Original Condition – 1066 Tim Bury Banbury SC
After the Prize Giving John Bell thanked John Hollands (Race Officer) and his Team of safety boat crews, bar staff and caterers for an excellent days racing.
Photos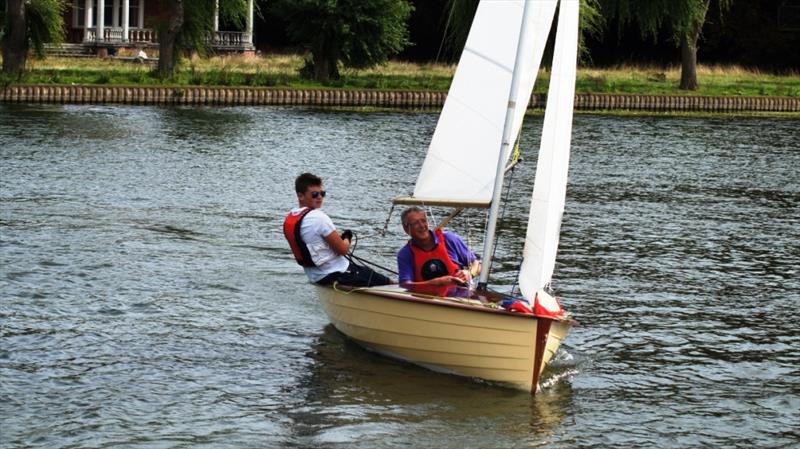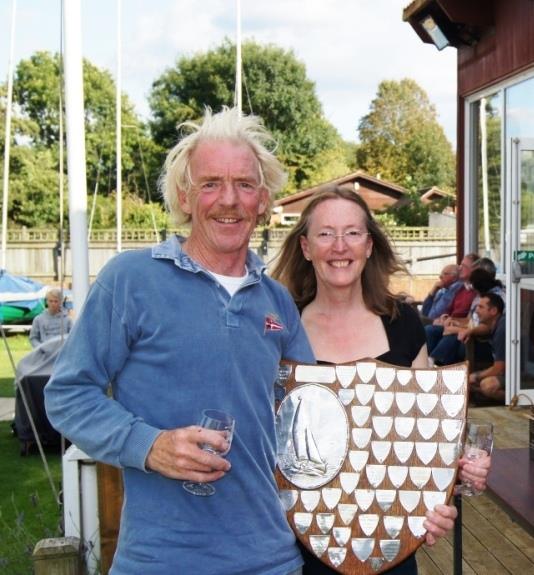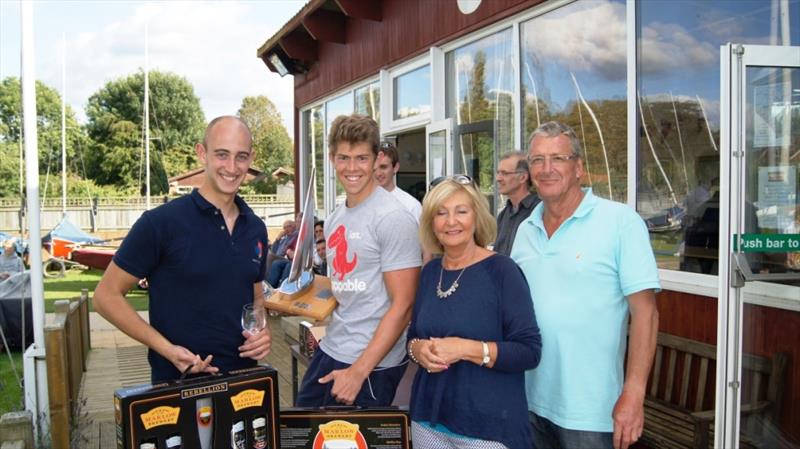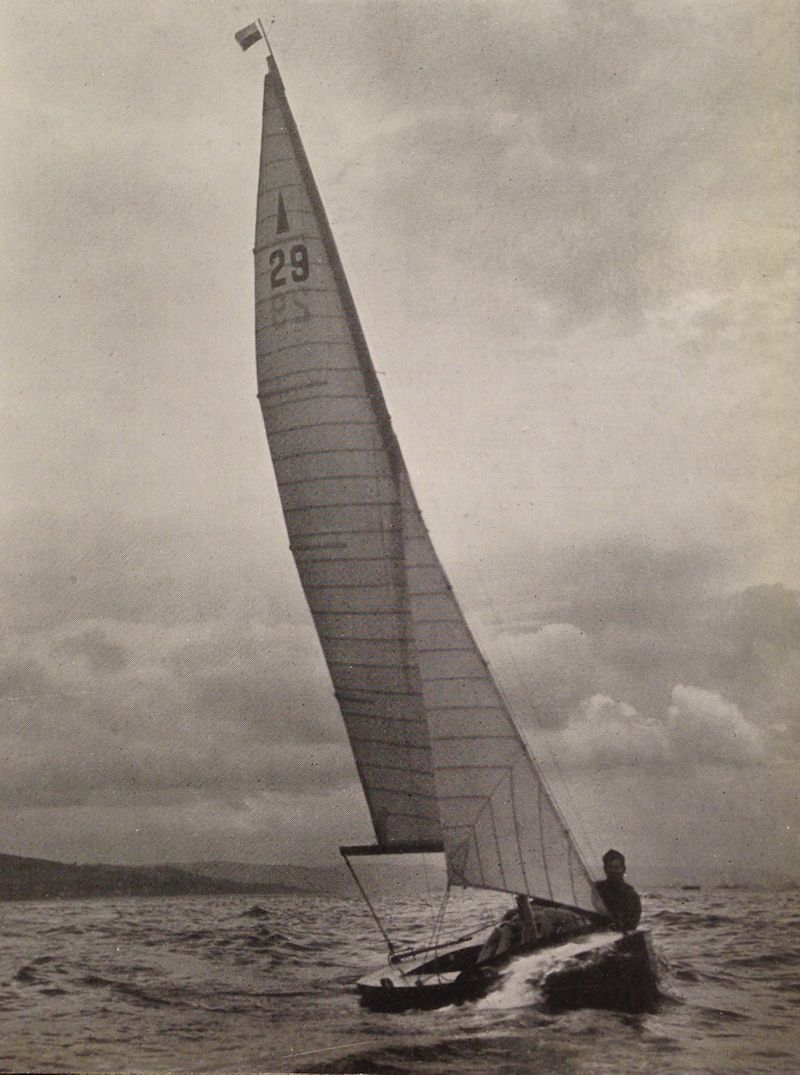 View All...