For Sale : Boat
Number: 2706
Price:
£100
Added: 16/12/2020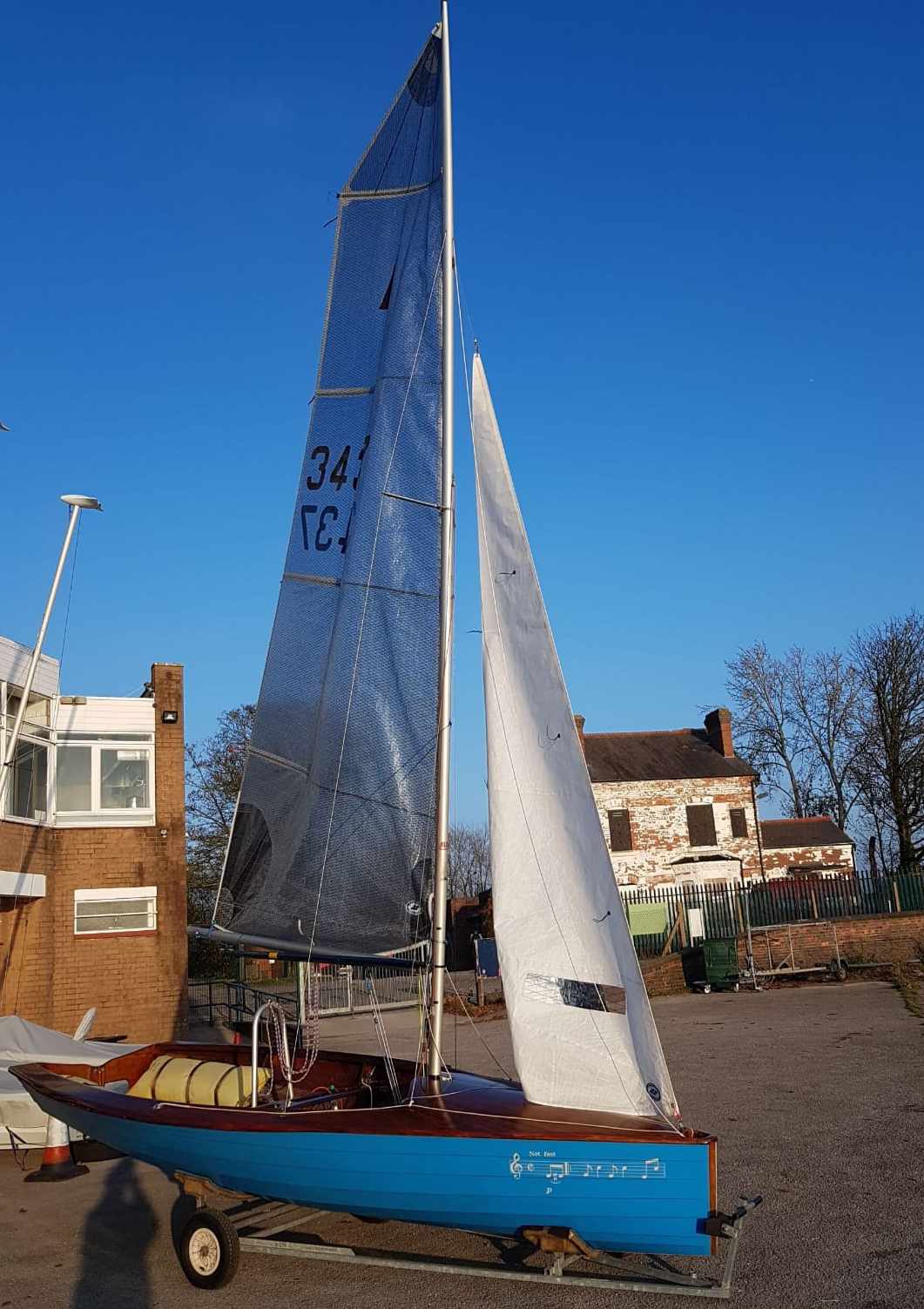 Design
: Hornblower
Boat Name
: The Entertainer
Builder
: Aln Boatyard
Location
: Midland Sailing Club
Description
Built in 1973 by the Aln Boatyard, The Entertainer is one of Keith Callaghan''s Hornblower design.
Most of her life has been spent at Midland SC, originally owned by the late Derek Campbell and Richard Bolton, followed by Mike Anslow, Phil Bowden and ourselves.
The Entertainer appears on the cover of Jim Parkes and Ian Holt''s The Merlin Book (3rd boat, sailing away from Phil King''s Bananas at Salcombe in 1980).  The original Hornblower finished 4th in the 1972 Nationals, and 2nd in both the Silver Tiller and Golden Touch.
At Midland, The Entertainer has amassed a fine collection of handicap trophies over the years, particularly on Summer Wednesday nights in failing breezes.  The Merlin Book and Design Guide both claim the Hornblower design went well in a blow, but tended to stick in light airs, but experience in Midland''s notoriously fickle conditions suggest the opposite.  We''ve found The Entertainer excelled in lighter/marginal conditions, but is very twitchy planing - probably more to do with our constantly varying wind strength and direction.
Other commitments, including Whyte Mischief and big boats, have meant that the last time she was regularly sailed was 2008 when my then-student daughter sailed her at Chew Valley.  At the Inlands at Bristol Corinthian that year, my daughter and her former-Junior Squad crew caught and passed a number of the main-fleet boats from the later mature boat start.
Following outdoor storage at Chew Valley, we stripped, epoxied and varnished the decks and inside, and restored the non-slip.  The boat has been inside the Midland SC shed ever since.  Although there''s some discolouration, she is sound, and bone dry.  It would take very little work to get her ready to launch.
She has an all-aluminium hog-stepped rig, long poles for the bigger spinnaker, and sails borrowed from a more recent Merlin.  She has a lifting wooden rudder in a cast aluminium stock.
The Entertainer sits on a relatively recent West Mersea 250 trolley with custom-made cradles.  She doesn''t have a road base.
Please call or DM me to discuss her future if you, or someone you know, would like to take on the commitment of looking after this classic wooden Merlin, and experience the joy of sailing her.  A good home for this boat is more important to us than a high price.
Chris Homer
07791 964 189
07791 964 189