For Sale : Boat
Number: 3179
Price:
£995
Added: 22/07/2020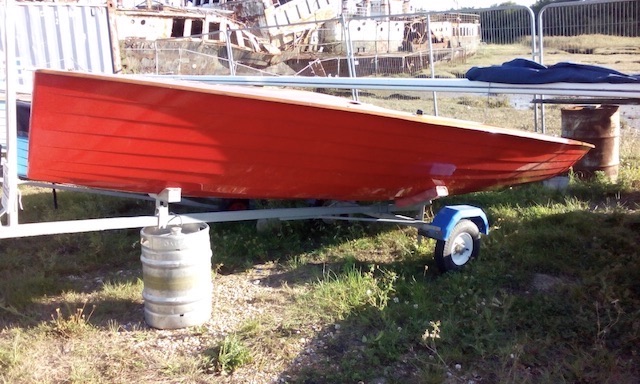 Design
: NSM Phil Morrison
Boat Name
: Woodstock and Friends
Builder
: ALN Boatyard
Location
: Isle of Wight
Hyperlink
: https://www.wightbay.com/newport/boats/merlin-rocket-sailing-dinghy-5781274/
Description
*****UPDATED 15-03-2023 *****
Dating from July 1979, in good condition, newly re-painted in red and re-varnished. All equipment required to sail included 1 x mainsail, 1 x jib as new, 2 x spinnakers 1 fair 1 good. Comes complete with a brand new cover and fully refurbished road trailer.
Can be delivered to Southampton area.
Michael Brackenbury
01983 532727
01983 532727