For Sale : Boat
Number: 3747
Price:
£10500
Added: 11/11/2019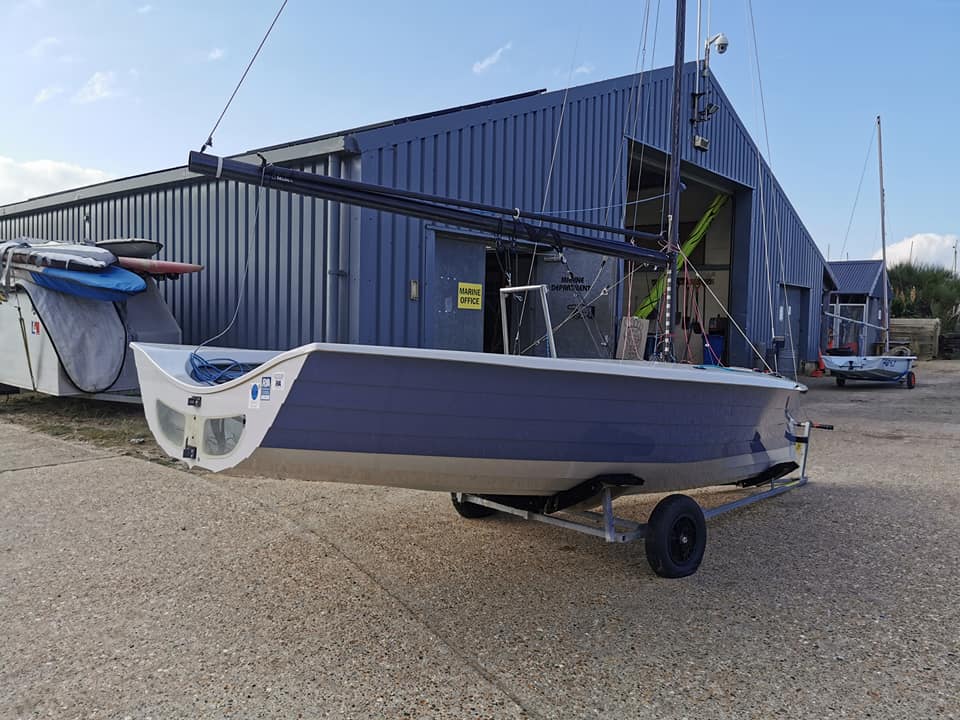 Design
: Cantebury Tales
Builder
: Winder
Location
: Hayling Island
Description
Merlin Rocket 3747.
Very lightly used Merlin Rocket in fantastic condition having been sailed probably 30 times in her life and well looked after.

Boat professionally converted to bow tack jib.

Winder Hull with twin fly away poles.
Winder lifting rudder.
1 suit of HD Sails. Main and Jib used a dozen times, spinnaker used less than 5 times.
Dynamic kite and jib fine for club racing.
Selden Hi-Mod mast
New Super Spar oval boom
Tacktick Racemaster compass 
One string raking system
New HD top cover,Bottom cover, combi trailer with moulded tie down points for travelling.


Paul Childs
07500936962