For Sale : Boat
Number: 3609
Price:
£5000.00
Added: 04/02/2019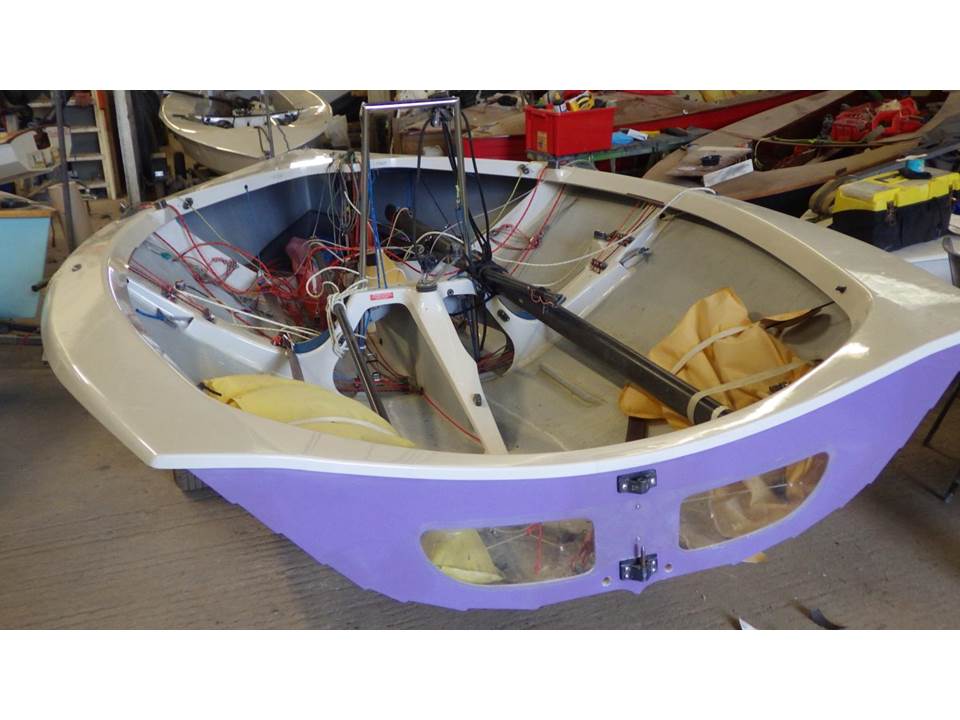 Design
: Canterbury Tales Winder mk2
Boat Name
: Time Lords
Builder
: Winder Boats
Location
: Napton, Warwickshire
Description
Increasing decrepitude forces sail as the quacks say my back will not allow me to sail again hence the price reduction to £5000.

**Updated 03-07-2020
Winder Mk II Canterbury Tales comes complete with
- Chipstow mast, boom and twin poles, 
-Winder lifting rudder (with padded bag)
- couple of tiller extensions
- two sets of sails (one Pinnell & Bax new in 2013 and lightly used since)
- Harken traveller (some 3 years old)
- P & B cover (2 years old) and undercover
- Sovereign combi trailer in good condition with larger wheels and spare
- LED lighting board
- Winder breakback and bow tiedowns for trailing.

As I am giving up sailing completely, other things such as a wetsuit, buoyancy aid, dinghy boots, can be thrown in as well.  All in good condition.

Only lightly sailed over the last three years and  Increasing decrepitude forces sale.  Was 4th in Nationals in 2002 and is a fast boat in the right hands.  Recently fettled by Dirtyhands and ready to sail: all that is needed is water!
Richard Turner
01926812694
01926812694