For Sale : Boat
Number: 3609
Price:
£6000.00
Added: 04/02/2019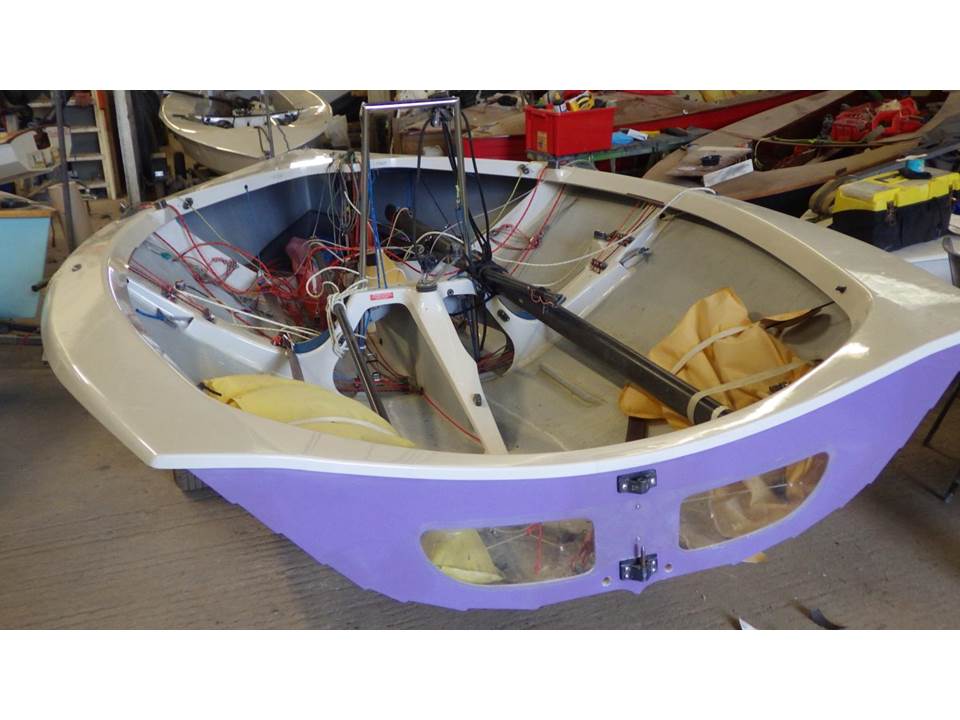 Design
: Canterbury Tales Winder mkIi
Boat Name
: Time Lords
Builder
: Winder Boats
Location
: Napton, Warwickshire
Description
**Updated 03-07-2020
Winder Mk II Canterbury Tales comes complete with
- Chipstow mast, boom and twin poles, 
-Winder lifting rudder (with padded bag)
- couple of tiller extensions
- two sets of sails (one Pinnell & Bax new in 2013 and lightly used since)
- Harken traveller (some 3 years old)
- P & B cover (2 years old) and undercover
- Sovereign combi trailer in good condition with larger wheels and spare
- LED lighting board
- Winder breakback and bow tiedowns for trailing.

Only lightly sailed over the last three years and  Increasing decrepitude forces sale.  Was 4th in Nationals in 2002 and is a fast boat in the right hands.  Recently fettled by Dirtyhands and ready to sail: all that is needed is water!
Richard Turner
01926812694
01926812694